Add A Strong Foundation In Your Growth To
Build A Valuable Business With Our
Web Development Services
Web Design & Development Solution
for Your Business
We have a professional and energetic team to handle your online healthcare business while ensuring the fastest and most practical results in your services.
Frontend Development Services


For An Extra-Ordinary User Experience
ReactJS
ReactJS is built-in with SEO friendly features while ensuring excellent loading time. Our ReactJS team is skilled and well-aware of all the tools like Javascript Babel, Grunt, and many others, for designing a well-structured customized web application we ensure third-party integration support, manually testing requirements while delivering the best support after the launch.
VueJS
VueJS is well-known for its simplicity and also for its workability. VueJS is the best choice to develop MVPs with ease. Our VueJS expert team will do all the tasks like integrating additional features in your existing website to scale faster or developing entirely from scratch. Expand your healthcare business to another height and stand out from the crowd.
AngularJS
Angular JS is a rapid growing, smooth framework that develops high-end and secure web applications. Angular JS is an angular framework that allows users to develop a static website. At Pharma Coders, our angular js development team will build a user-friendly and reliable project to give your business a new curve.
Typescript
Typescript is a superb programming language with a cross-platform facility to launch a business in the market instantly. Both developers and businesses like typescript because it is used to develop both client-side and server-side. At Pharma Coders, our team will take care of and handle your business while ensuring the best outcomes in the business. We can also build a product from scratch to give you a smooth experience.
Custom
Backend Development

Services
To Develop Fully-Featured Web Application
PHP
PHP is a well-known programming language used for developing a dynamic web application. The world's largest and most used social media platform, 'Facebook' is created on PHP and the most popular cms platform: 'Wordpress' is also made on a PHP framework. Our Pharma Coders web development team will build a unique and attractive server-side web application to beat your competitors and build a high-scalable business.
Python
Python can be easily tuned with Artificial Intelligence & Machine Learning. With an in-built data analysis feature in python, it will be easier to make progressive decisions in your business. Our development team is efficient to give you a better and value-added solution to reach out to more and more customers.
Laravel
Laravel is a high level of advanced technology known for its security and user-friendliness. Building your website with laravel is now easy with our specialized team. They can take care of all your needs starting from speed testing to the optimization process, including all significant aspects.
NodeJS
The world's largest company Paypal also uses NodeJS technology. NodeJs is a developer-friendly framework that is used for both front-end and back-end with cross-platform ability. At Pharma Coders, our development team specializes in developing a highly scalable, single-thread application using the Node js framework.
Ruby On Rails
The world's most popular ecommerce company, Shopify, is made on the Ruby on rails platform. Ruby on rails is a general-purpose programming language that is used for automation. It has some similar qualities to python. Our technical experts will give you a specific solution to create an online presence of your business with the Ruby on rails framework.
Got an idea?
Hi, I am Sagar Trivedi, A business consultant at pharma coders. I help, support and guide business owners to lead towards success.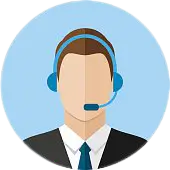 Drop us your idea, and I ll get
right back to you with our team of expertise!
Let's Get Started
We're here to help you. Fill the form below and we will get you in touch with our experts soon.