Building. Transforming. Scaling.
We help simplify the complexities of the healthcare
industry with our tech-savvy solutions.
Our Extraordinary Journey
Over the course of 5 years, we faced our share of ups and downs. We started with five really diligent and untiring individuals who wanted to make something really big and sufficient. Our team started with digital marketing and then gradually shifted towards development.
As the demand went up, our team also upscaled their expertise by learning and welcoming new talent in our team. Since then our company has never looked back.
We are now a team of 45+ IT professionals who share a variety of experiences. We have got affiliated marketers, tech enthusiasts and experts, business consultants and pitchers and efficient team leaders who can effectively manage and face any task.
Since 2017, we have been working on PHP, laravel, Node js, Angular, Ionic, React Native, Android, Java, Wordpress, and Shopify. As a result, we are now one successful, happy family who expanded their services even at a global level!
Our presence is in the US, UK, CANADA, AFRICA and many other countries across the globe. And the entire credit goes to our hardworking team, who always stood up with their never give up attitude. Our team thrived day and night to deliver effective outcomes, and thanks to our clients who showed their valuable trust in us. Today, we are proud to say that we have successfully delivered more than 2000k+ projects while retaining 120+ clients all around the world.
Our Core Competencies
Our fundamental competencies fall under three main pillars. We place these core competencies above everything else to deliver successful outcomes for your healthcare services.
Quality Over Anything
At pharmacoders, we never compromise on quality. We aim to deliver quality-based products at the given timeline. Our team can overcome any obstacle and hindrance during the project development, and you will get the best results without any delay or holdup.
Trusted Bonds
While developing a visionary idea, we not only focus on giving the best results but also on forming long-lasting partnerships with our clients. We are a people-oriented company that stands by its clients until the very end. So to work closely with the clients, we understand their visionaries and then deliver an effective solution is what we mainly focus on!
NDA Approved
Privacy and information are some of the main concerns for any business, and that is why we ensure our approach follows the Non-disclosure agreement. This agreement majorly states that any valuable data or information cannot be disclosed to any third party or organization.
Got an idea?
Hi, I am Sagar Trivedi, A business consultant at pharma coders. I help, support and guide business owners to lead towards success.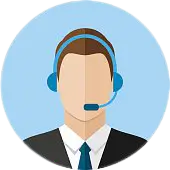 Drop us your idea, and I ll get
right back to you with our team of expertise!
Let's Get Started
We're here to help you. Fill the form below and we will get you in touch with our experts soon.