B2B Pharma Distribution App
At pharmacoders, we provide B2B Pharmacy app development for pharmacies, suppliers, retailers, distributors, stockists, and pharma companies. We will build a channel that will help you manage your inventory and sales, starting from the raw materials to final product development to supplying to the ultimate consumers of the medicines; our B2B pharmacy distribution app manages it all.
With our extensive experience, we can comprehend all requirements. Whether designing from scratch or integrating custom features, everything can be taken care of! As for the cost of customization, that we've got covered. We will ensure a reasonable cost with a high ROI.
Get Your B2B Pharma Distribution App
Take a look at our
Salient Features
Order Online
Search Supplier
Pay Digitally
Deals and Offers
Real-time Tracking
Support and Services
Inventory Management
Account Management
Order Management
Request Free Demo
What Do We

Bring to The Table?
Our B2B Medicine app development company performed extensive research by keeping every pharma business's needs in mind. With extensive experience in B2B pharmacy app development, we understand what clients need. Whether you are a supplier, stockist, or pharmaceutical company, we have devised a solution that provides a great user experience and a visually appealing look.
Timely Delivery
With our ready-to-use b2b pharma distribution app, you don't have to worry about the timing. You can set your foot into the digital space by launching your minimum viable product. If you want, the app can also be customized and developed as per your business requirements.
Money Effective
Choosing our ready-to-use solution is not only time-saving but also money-saving. Our model is budget-friendly and can generate the best outcomes for your business. As for the customization, it can be done too at a burden-less cost.
Seamless Customization
Client satisfaction plays a vital role in our company while developing a healthcare app. Our developers can provide seamless customization by integrating new modules, manageable APIs, multiple payment support, and creating a secure database while ensuring your customized app's unique and appealing look.
Powerful Architecture
Powerful coding is believed to be the backbone of the digital world. From smallest to largest, every digital device operates on coding. So to support your app and maintain its creativity, our developers ensured powerful coding in high-end and leading technologies like Node js, Angular and Ionic with ensured best results.
Multi-lingual Support
Do you want to spread your business across nations? Well, you can do it now. With our in-built multi-lingual support, you can provide services to your customers in their comfortable native language. Furthermore, you can configure the linguistic settings as per your target audience and business reach. Our virtual lab app development engineers can even integrate other languages as per your necessity and reference.
Support and Maintenance
Our maintenance support and services eliminate the potential of errors and bugs and improve the chances of better performance. Even after the product is launched, our service providers ensure quality maintenance services for the scalability of your app. In any case of query or confusion, our service team also provides a detailed explanation of the system and its configuration.
Please Have a Look at
What Our Clients

Have to Say.
With their reliable resources, I managed the daily tasks and operations of my services. The telemedicine app made my job very much easy and smooth. They even managed the costing part as per business requirements which was a great part about working with them.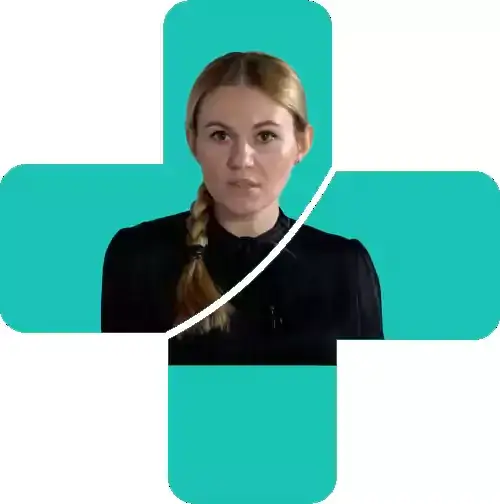 I wanted to develop a website for my pharmacy startup, and luckily I came across Pharma Coders and since then everything was super easy. Right from the on-boarding process till the consultancy after the launch of the website, their entire team laid on full support for my business.
It was such a wonderful experience to get acquainted and be a part of such a supportive organization. Ever since I got in touch with the pharma coders, the sales of my business just doubled. They customized the pharmacy as per my wishes, and they ensured easy functionalities of the app for seamless functioning.
Pharma coders managed to finish my project before time while maintaining the quality of the website. The website was quick and smooth while functioning and absolutely user-friendly, and their entire team was super-friendly and supportive.
Coming from a non-technical background with absolute zero knowledge of apps and the web makes it a little difficult for people like me who want to start their online business. But then I met the team of pharma coders and they cleared every technical and non-technical aspect while suggesting to me some great ideas.
The ERP system was launched right on time with 100% success. Communication with the entire team of pharma coders was super easy and convenient. They exceeded my expectations with wonderful results. I was very happy to work with such a supportive organization.
Q. Can you integrate custom features into the app?
Yes. Custom features can be integrated in the b2b marketplace app for medicines.
Q. Can I manage my orders and inventory with this app?
Yes. Your entire inventory and orders can be managed through the b2b marketplace app for pharmacy.
Q. Can you develop the app for the native platform?
Yes. We can build the app for both iOS and Android platforms.
Q. Can you integrate multiple payment gateways in the app?
As per your requirements, we can integrate multiple payment gateways. So that you can manage the operations of your business smoothly.
Q. Can you integrate the In-app chat and call feature in the app?
Sure. If you must have an In-app chat and call feature, we can integrate that for you!
Got an idea?
Hi, I am Sagar Trivedi, A business consultant at pharma coders. I help, support and guide business owners to lead towards success.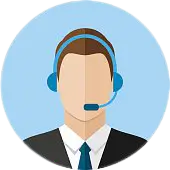 Drop us your idea, and I ll get
right back to you with our team of expertise!
Let's Get Started
We're here to help you. Fill the form below and we will get you in touch with our experts soon.